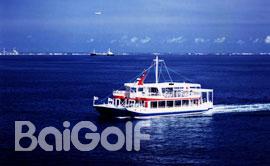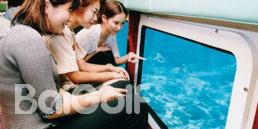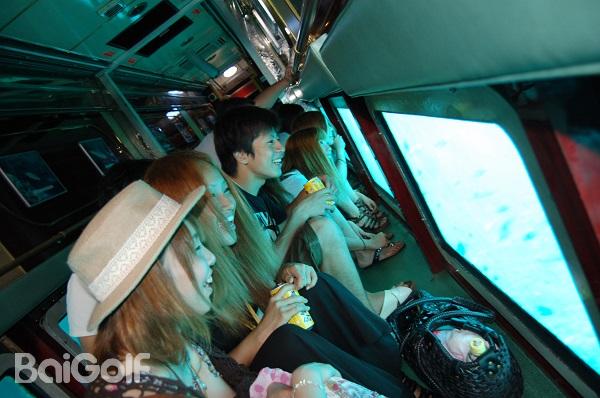 【Naha Biggest Undersea Cruise Ship Orca】 Sail at 14:00 【Age 6-12】
Merchandise Details
【Highlight】
1、 Get a look at the beauty of the ocean, like tropical coral, fish, and maybe even sea turtles as you cruise.
2、 The cruise ship is the first and biggest size of cruise ship in the world. When it is moving, the ship itself will not shake a lot. So even the tourists can easily get sea sick can enjoy this cruise.
3、 The ocean water transparence and fishes ranks first in the world. You can observe ocean biology in a short distance. It is a great opportunity.
【Schedule】
13:40-14:00 Sign up at the Naha Wharf Tourist Waiting room
Please show the printed reservation confirm slip or phone reservation confirm slip when you sign up.
Naha Wharf Address: Okinawa Naha City Tondocho 2-1
Transportation Guide: 10 minutes'' drive from Naha Airport. 10 minutes' walking from Asashibashi Station of Monorail line.
※There is non-free parking lot here.(200 Yen/h)
14:00-14:50
Sail from Naha Bay. Look at Okinawa undersea world.
14:50
Reach at Naha Bay and dismiss.
【Fee Explanation】
Fee Included:
Cruise fee
Fee Excluded:
Transportation fee to getting on ship
【Minimum Journey persons】
One person
【Validity】
Valid on schedule date
【Refund Rules】
This product will not refund as soon as it succeeds in booking. Please understand.
【Notes】
1、 The available date of this product can be changed under the influence of facility situation or rest day etc. Thus those dates will be unavailable contemporarily. Please understand.
2、 When you make the reservation, please write down address, hotel name, phones, E-mail address one day before this schedule.
3、 Kids under 5 years' old can join this tour freely.
4、 This schedule can be cancelled for the reason of weather(Typhoon or thunderstorm etc. ), ocean situation or company issues. Please understand. If it happens, the company will call or send fax notice (the hotel you live one day before scheduled date and phone you write down).
5、 Sometimes when you reach the scenic spot, then you know it is not a good time to look at tropical fishes (eg. The wind is too strong, ship shakes a lot, situation that cannot see tropical fish clearly etc.) Then you can choose to get full refund or wait for next day.
Tourists who want to get back full refund, please contact our company for refund. (You cannot get refund in scenic spot).
Tourists who wait for next day please tell the local staff directly.
Redemption Rules
1. Please note down the schedule date you want. 2. Make the reservation at least 7 days in advance.