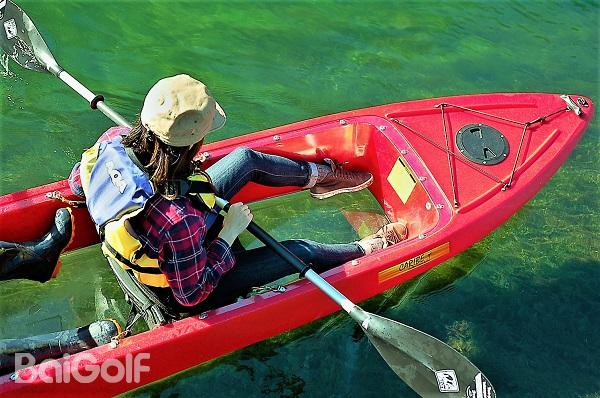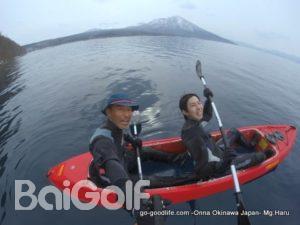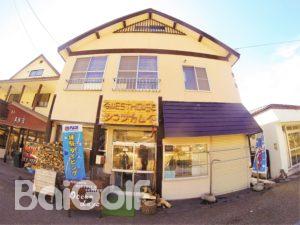 【National Park Lake Shikotsuko】Transparent Canoe Plan(Start at 9:30/only August, Start at 9:00)【age 4-11】
Merchandise Details
【Highlight】
1、 Lake Shikotsuko owns high transparent and great quality of water in Japan. It is very suitable for experiencing the transparent canoe.
2、 You can not only see the swimming fish, but also you can view the surrounded scenery when you are canoeing in the transparent ship.
【Schedule】
9:20 Gather at Shikostu Kamui
9:30 Set off from Shikostu Kamui
Lake Shikotsuko transparent canoe experience (experience about 1 hour)
11:30
After the tour, go back to Shikostu Kamui and dismiss
【Fee Explanation】
Fee Included:
Experience fee, whole set rent fee, photo (CD-R disk) fee, injury insurance fee
Fee Excluded:
Meals, transportation fee to gathering place
【Minimum Journey persons】
Two persons
【Validity】
Valid on schedule date
【Refund Rules】
This product will not refund as soon as it succeeds in booking. Please understand.
【Notes】
1、The available date of this product can be changed under the influence of facility situation or rest day etc. Thus those dates will be unavailable contemporarily. Please understand.
2、This plan is for free trip. Please go to gathering place yourself. When you sign up, please show the printed reservation confirm slip.
3、4-11 years' old kid should join this tour with his parents. Kids under 3 years old cannot join this tour. Besides, height below 140cm can only join this tour from May to September. Pregnant women cannot take part in.
4、Even though it rains, the tour will continue. But it can be cancelled because of terrible weather. Local staff who can speak English considers this tour should be stopped, then it might be stopped. If the schedule is cancelled, you can contact our company to deal with refund within 30 days starting from the tour day.
5、We will not refund for the factor of tourist. Please understand.
6、【Suggested Clothes】
Summer: upper shirt easily dry + trousers, sportswear etc
Spring, autumn: Polar Fleece Clothes or thick coat. Besides, you might get your shoes wet during the tour, please noted.
7、Lend tourists the Crocs shoes for free. In spring and autumn, lead boots and thick coat for free.
8、We do not provide picking up service back and forth to gathering place.
9、【Transportation Guide to gathering place】
Shikostu Kamui
Driving
Input "Lake Shikotsuko Spring" in the car navigator and head for Lake Shikotsuko Shopping Street Parking Lot.
Shikostu Kamui locates in the central of Shopping Street. You can see the Shikostu Kamui board from parking lot.
Drive 70 minutes from Sapporo, 40 minutes from Shin-Chitose Airport, 30 minutes from Tomakomai.
Bus
From Shin-Chitose Airport:
Take the central bus for 1 hour from Shin-Chitose Airport domestic line 1, No.28 bus/International line No.66
From JR Chitose Station:
Take central bus for 30 minutes from JR Chitose Station West No.3
From JR Sapporo
Take the Express Airport Bus which head for Shin-Chitose Airport. About 30 minutes, get off from JR Chitose Station. Then
Take central bus for 30 minutes from JR Chitose Station West No.3
10. If you drive the car, the parking fee in Lake Shikotsuko Spring: 410 Yen/car. Please pay in local parking lot.
11. You can buy entry fee of Marukoma Spring at half price of 500 Yen. Please buy the ticket in local place if you need.
12、Pictures on canoe can send back to tourist by Iphone AirDrop. We can give you CD-R disk if you own other brand of phones. You can take photos by your own camera, but if the camera drops into water, our company will not take this responsibility. Please understand.
13、It will be about 2 hours, including transportation time. And the canoeing time is 1 hour. The total time might be changed depends on situation. Please understand.
14、【Local Contacts】Ocean Days Co.,Ltd( English service is available)
Business Time: 8:00-20:00
Address: Hokkaido Chitose Lake Shikotsuko Spring
Telephone: 0123-25-4133 
Fax: 0123-20-4077
15、The starting time will change to 9:00 in August. Please understand.
Redemption Rules
1. Please note down the schedule date you want. 2. Make the reservation at least 7 days in advance.